NBA (New Orleans Hornets) star Chris Paul was in attendance at the Essence Music Festival this week. Chris swagger was on point for this event.His pinstripe polo looks excellent with khaki slim chinos, and the Nike Air Jordan 1 Retro KO on his feet, fresh.I fail to notice how nice these Jordan's were till I seen them on Chris, now I want a pair.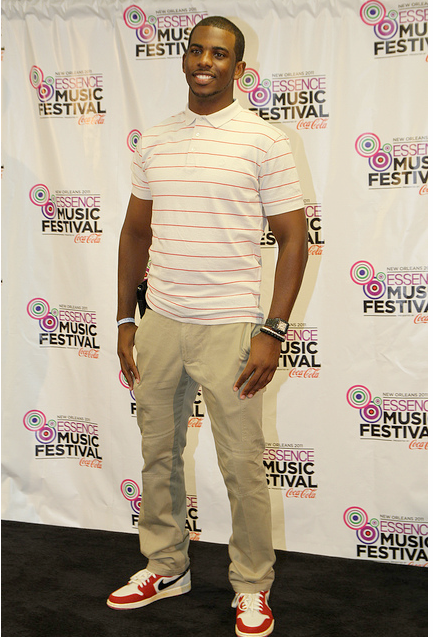 Nike Air Jordan 1 Retro KO retails for $125

This is a photo of Chris during Spike TV's 5th annual 2011 "Guys Choice" Awards last month, I really liked his ensemble and mad I'm seeing it this late, so I decided to post it now."Better late than never"
A smooth pale grey Blazer draped over YSL….fly.
YSL Logo T-Shirt retails for a whooping $285.00