NBA talents Dwyane Wade (Miami Heat) and Shannon Brown (L.A. Lakers) both attended the Phoenix Awards at the Washington, D.C. Convention Center Saturday evening. This was a top-notch event which included Mr and Mrs. Obama,so you had to come formal and dressed to impress.  Whose visage impressed you??
I took my research to twitter and seen Dwyane (@DwyaneWade) actually tweeted his outfit for the evening, his look consisted of a YSL all black double breasted suit and shades which added the essentials of cool.

Shannon sported a traditional tuxedo for the evening, you can't wrong with the Original tux, such a classic.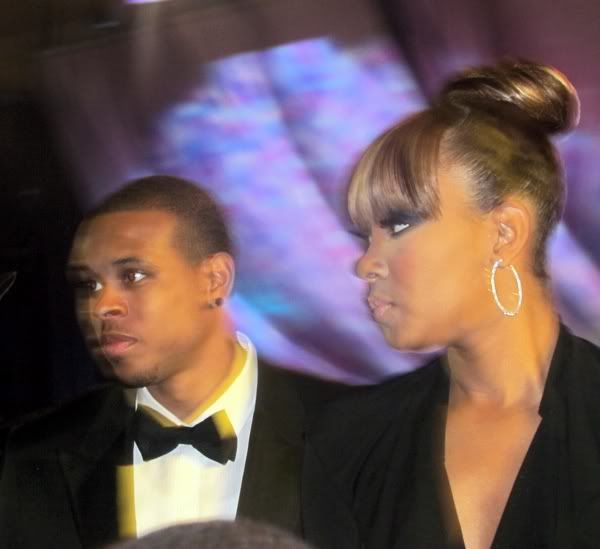 Shannon's wife R&B artist Monica tweeted this photo.

Photo by theybf