NBA Baller Kris Humphries (NJ Nets) recently did a photoshoot and interview for the latest edition of GQ Magazine. Since he's been dating reality star Kim Kardashian, Kris has been a big media target.
This shoot definitely had a summer feel to it, and was very colorful.
Kris here is wearing a gray Dolce & Gabbana Tank ($60), and yellow Polo Ralph Lauren trunks ($70)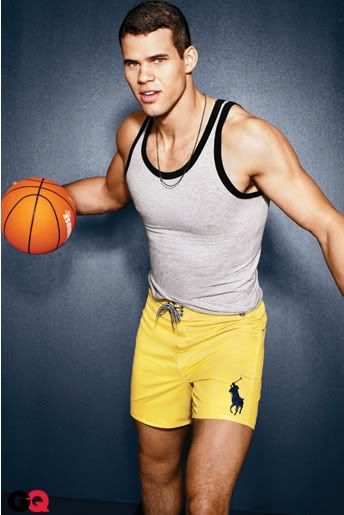 In this photo Kris is clothe in White Board shorts, ($64) by Calvin Klein, Hoodie ($65) by Nike and Watch by Victorinox Swiss Army. I absolutely love this Hoodie.