Lebron held a party to celebrate his wife Savannah's 25th Birthday, looks like everyone had a awesome time. The "Arabian Night" theme for the party was a brilliant idea.
Lebron's Wifey Savannah dazzled in her lovely dress.Happy Bday !!!

NBA superstars Lebron James (Miami Heat)and Chris Paul (New Orleans Hornets)looked like they had a blast. Lebron rocked a traditional white button-up, throwing some swag on it by rolling up the sleeves. Chis Paul was donned in a purple polo.Never knew Lebron played the violin on the side.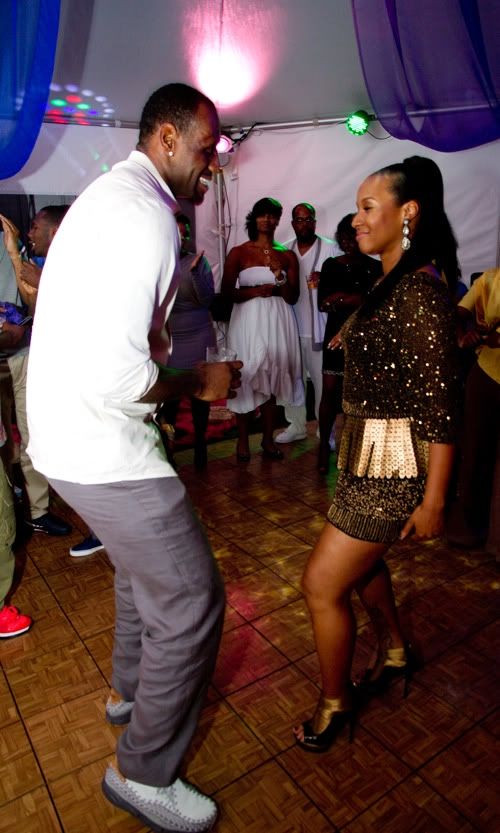 Photos via Theybf.com