Check out some stylish looks from the NBA newest talent during the NBA draft this past Thursday. I actually sat down with friends, had pizza and watched the draft.I took notes of the outfits I liked from these athletes, here are a few.
NO. 1 pick Kyrie Irving,simple look with lots of meaning.
NO. 2 pick Derrick Williams,great choice of color the bright orange tie and pocket square looks great on him.
NO. 4 pick Tristan Thompson,solid black tailored suit, with purple polka dot tie, and lilac button-down,nifty look.
NO. 5 pick Jonas Valanciunas, love his hunter green tie and off-white pocket square,nice mix.
NO. 8 pick Brandon Knight did a great job with his ensemble, the combination of different patterns could be difficult, but he pulled it off well.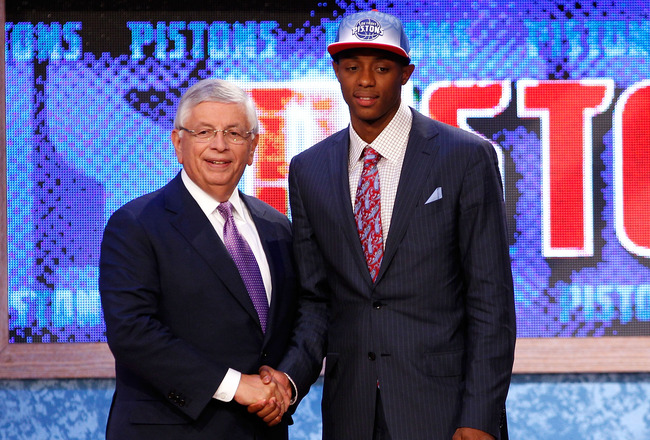 NO. 9 pick Kemba Walker, my favorite pick in the draft looks sharp. I never knew how good a sky blue tailored suit could look till now, and with a plaid tie and peach pocket square, very polished.
NO. 10 pick Jimmer Fredette, ocean blue seems to be his color.
NO. 15 pick Kawhi Leonard,the navy tuxedo-style blazer with the white linen is a eye-catcher.