Miami Heat star Forward Chris Bosh married Adrienne (Williams) Bosh Saturday night in a extravagant ceremony at Fontainebleau Hotel in Miami.Congratulations to Mr. and Mrs. Bosh.
The couple looks marvelous as they share that special dance, love Chris grey and black tuxedo.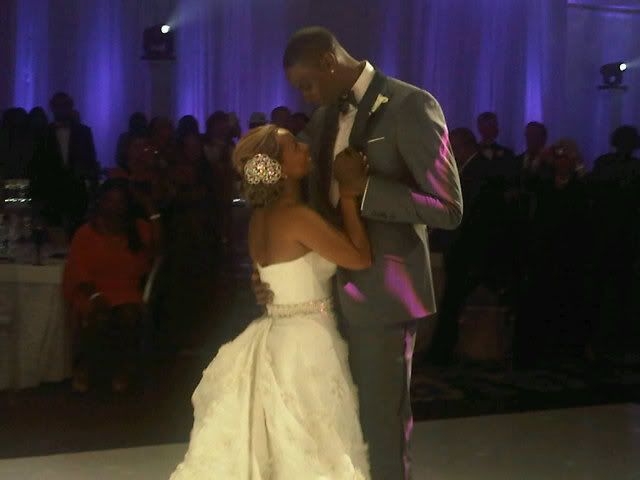 Dwyane Wade , Udonis Haslem, and Lebron James supported their fellow teammate on his special day,the trio was well dressed, spiffy.Dwyane decided to go "All Black Everything" and Lebron added a touch of Pink, whose look did you like better?

Serena Williams also attended in her chromatic halter dress.