After enjoying a exciting Game 1 of the NBA finals between the Miami Heat and Dallas Mavericks, I decided to post some of the Looks during the Post-Game Interview. These days its more then a interview, its a fashion show.
Here are a few of the looks, which one do you like??
Check out Lebron James, love the cinnamon color blazer, with the light grey button- down and mint tie, looks great together.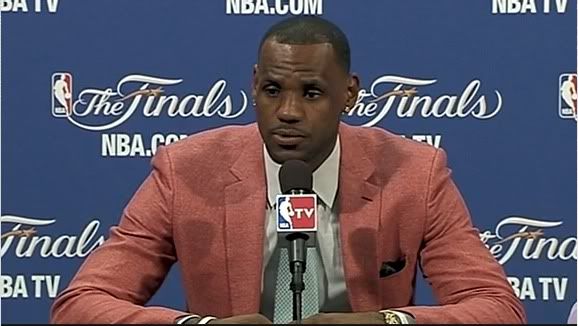 Dwayne Wade looks smooth in his outfit that consisted of different shades of purple, and the rose pin accessory,very fashionable.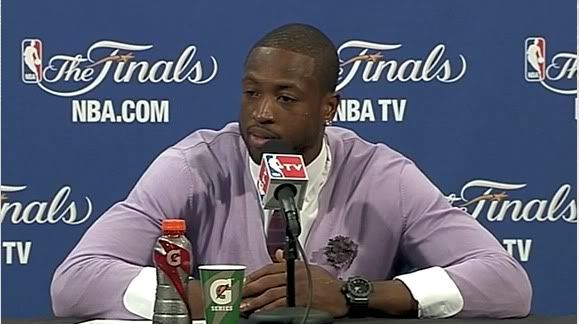 Shawn Marion looks real preppy in his fashionable glasses, which he wears with a striped black blazer and plaid purple tie.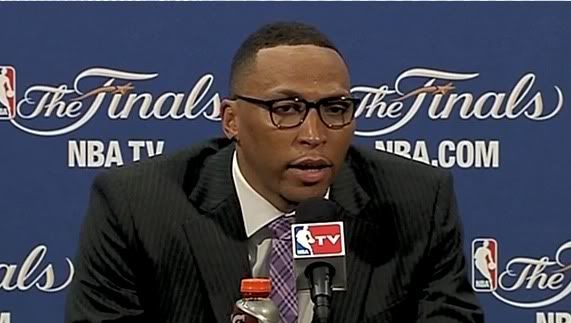 Chris Bosh Ocean blue Blazer is amazing, I love how he pairs it with a tan color tie, and mint green button-down, Great combination.